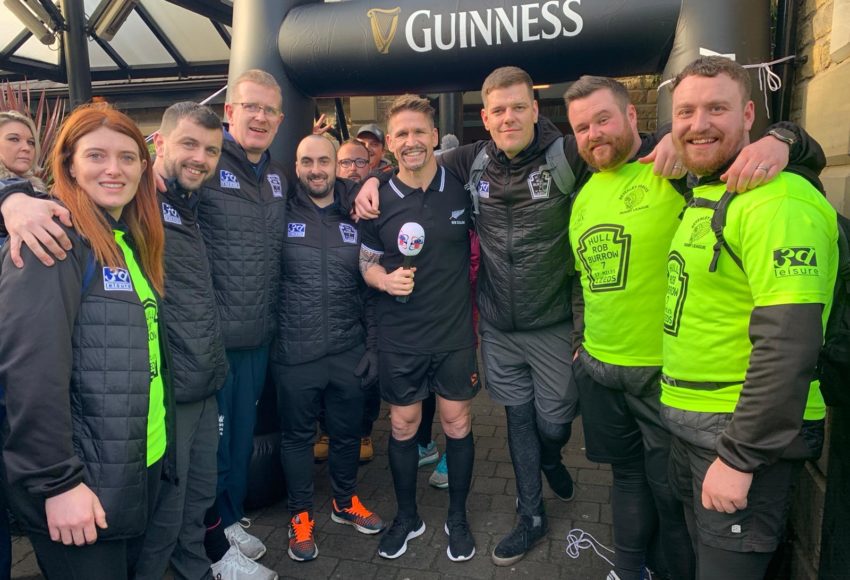 Supporting charity event in aid of Rob Burrow
We recently supported a fundraising event by providing jackets for the guys taking part in a charity walk.
Rugby league player Rob Burrow announced his diagnosis with MND just before Christmas. Rob is one of those rare players of rugby league who is respected and admired by all fans not just those of the team that he played for. Many of us recognise the dedication, enthusiasm, skill and bravery that Rob showed over his entire career with Leeds Rhinos.
Rob is just 37 years of age. While his playing career may be over he has his entire life with his wife and young family ahead of him. To see that blighted by MND inspired a group of fans to give something back to Rob for all the years of entertainment he has provided.
The challenge was to walk from Hull to Leeds over the weekend of the 1st and 2nd February 2020. Starting from Hull FC's County Road training ground in time to arrive at Headingly for the season opening double header when Toronto take on Castleford, followed by Leeds Rhinos taking on Hull FC.
The event has so far raised over £5,000 and if anyone would like to donate then please follow the link below: