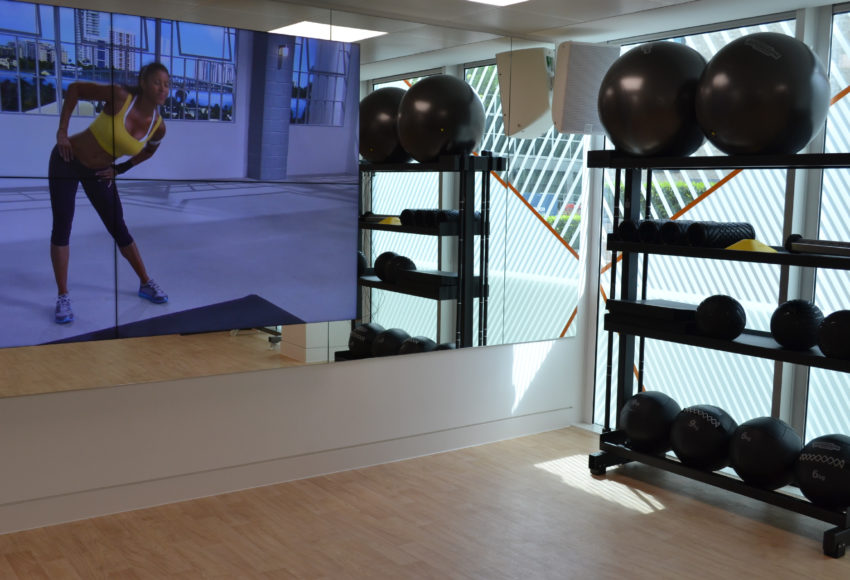 Opening of brand new fitness and wellbeing facility on behalf of global retail giants
After a comprehensive tender process 3d Leisure were appointed to work on the design, installation and management of this fantastic new build fitness and wellbeing facility.
4 months after official appointment we opened the facilities on time, within budget and with active members.
The facility is providing for our clients head office workforce and features industry leading equipment and technology including a 40 station Technogym gym, Queenax functional training rig, Stages flight cycling studio and Fitness on Demand virtual class platform.
The fitness offering is further enhanced through additional services including physiotherapy, pre and post-natal exercise programming, reflexology, mindfulness, postural analysis, sports massage and beauty treatments
After the official opening Paul Ramsay 3d Managing Director said " This has been a challenging project with a limited timeline, the 3d team have done a fantastic job understanding the exact requirements of the client and adopted the culture and ethos of the associates to ensure this facility provides the best in class fitness and wellbeing services".