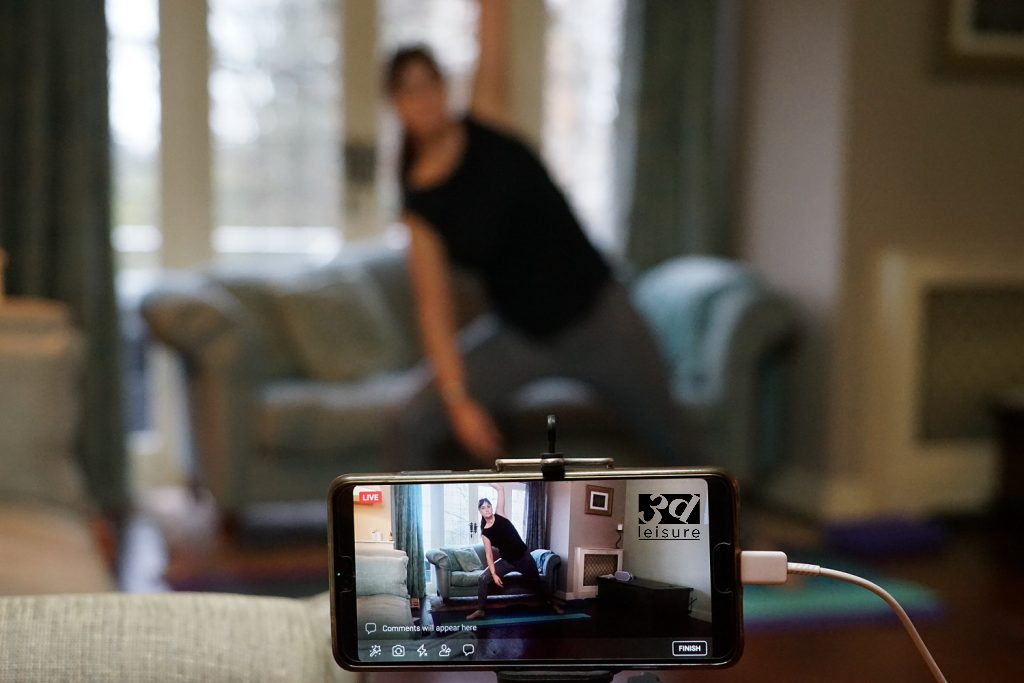 3d launches live fitness and wellbeing service to support our corporate clients
Following recent government guidance many businesses are continuing to ask employees to work from home wherever possible. This is resulting in many corporate fitness facilities remaining closed and a reduction in mental and physical wellbeing support for the workforce. 
To support our corporate clients and their employees we have pivoted our services and launched a remote fitness and wellbeing service, bespoke to each client.    Utilising the on-site teams, which provides familiarity to the members, we are streaming comprehensive class timetables, providing one to one sessions, delivering group webinars,  providing personal training, mental wellbeing support, body posture technics, nutritional guidance and resilience training – as all the services are delivered live we are providing that much needed social interaction that so many of us working from home need.
Mandy McCracken, 3d's Business Development Director say's "The development of 3d's new live offering, bespoke to each individual client,  further demonstrates the innovation and dynamic approach 3d provide to all our clients, in a world that is currently changing daily 3d are proud to continue to adapt and fall in line with the pace of change."
If you would like to know more about the services we are offering to our clients, or how our service could help support your teams working from home please get in touch. Find out more here.