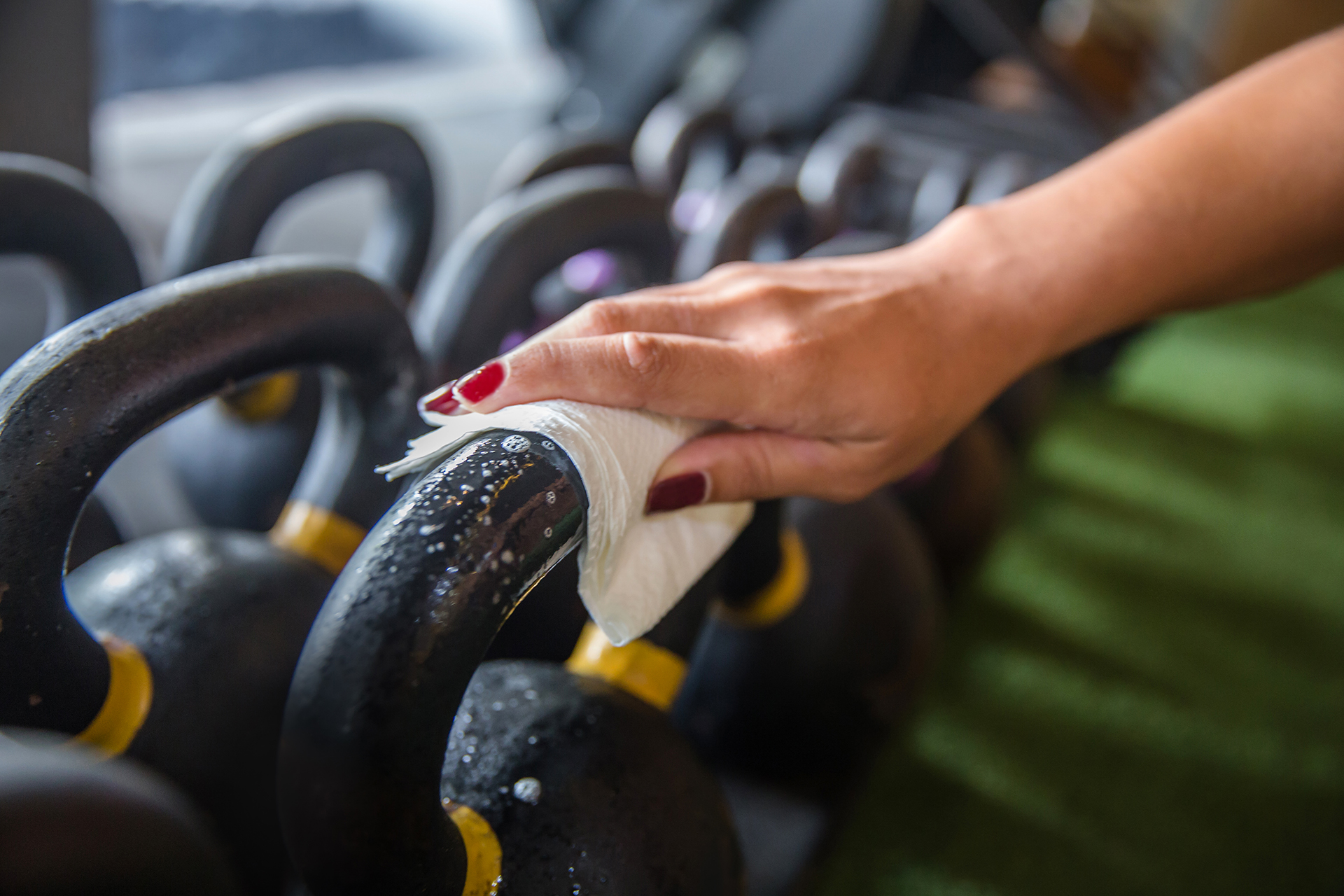 Client Update Spring 2021
As I write we have just re-opened the majority of our sites in England and look forward to opening those in the rest of the UK over the next couple of weeks. The last 12 months have put a terrible strain on most businesses and leisure is no exception. As we open in April, we note that membership across all of our sites is down on average 45% from when the first lockdown came into force in March 2020.
As an industry we are optimistic for a quick recovery and much of the feedback we have seen is that people are keen to get back in facilities after a year away, as the novelty of home workouts is wearing off. When we re-opened after lockdown 1 it was clear that there was more reluctance from the over 50's to come back to an indoor environment, so it has been particularly pleasing to note after the first few days of opening that this demographic are now returning, no doubt due to the added peace of mind that the vaccine is giving them.
We work in a number of different areas within leisure and two areas of our business that have seen an almost immediate recovery are Spa and outdoor sports bookings. There seems to be great demand for both and we will continue to work to drive income in these areas for our clients.
Not all articles in this newsletter will be relevant to you all as we work in several different sectors, but hopefully there is something for all and we are looking forward to seeing you all again soon!
– Paul Ramsay, Managing Director
Supporting Long-Covid Sufferers
Throughout this latest lockdown we have invested in specialist training for a number of our instructors, to ensure they can deliver COVID recovery training to clients. The course run by CAWS gives our instructors the knowledge to provide 1-2-1 support to people who are recovering from both COVID and Long-COVID.
Our unique training programme is now available to the public and every individual will be allocated a qualified instructor who will virtually train them back to fitness. The service is available nationwide and comes with a free initial assessment from one of the team, who will then create personalised routines to achieve individual goals for each client. The first of it's kind in the UK, the programme comes at a vital time as the nation recovers from the pandemic.
We are also working on a GP Referral scheme where sufferers can be referred to their local 3d site for further guidance and support.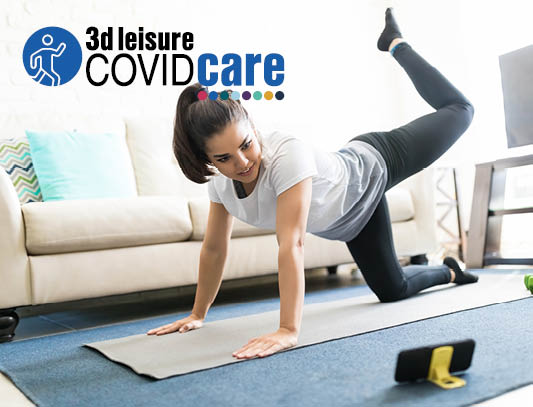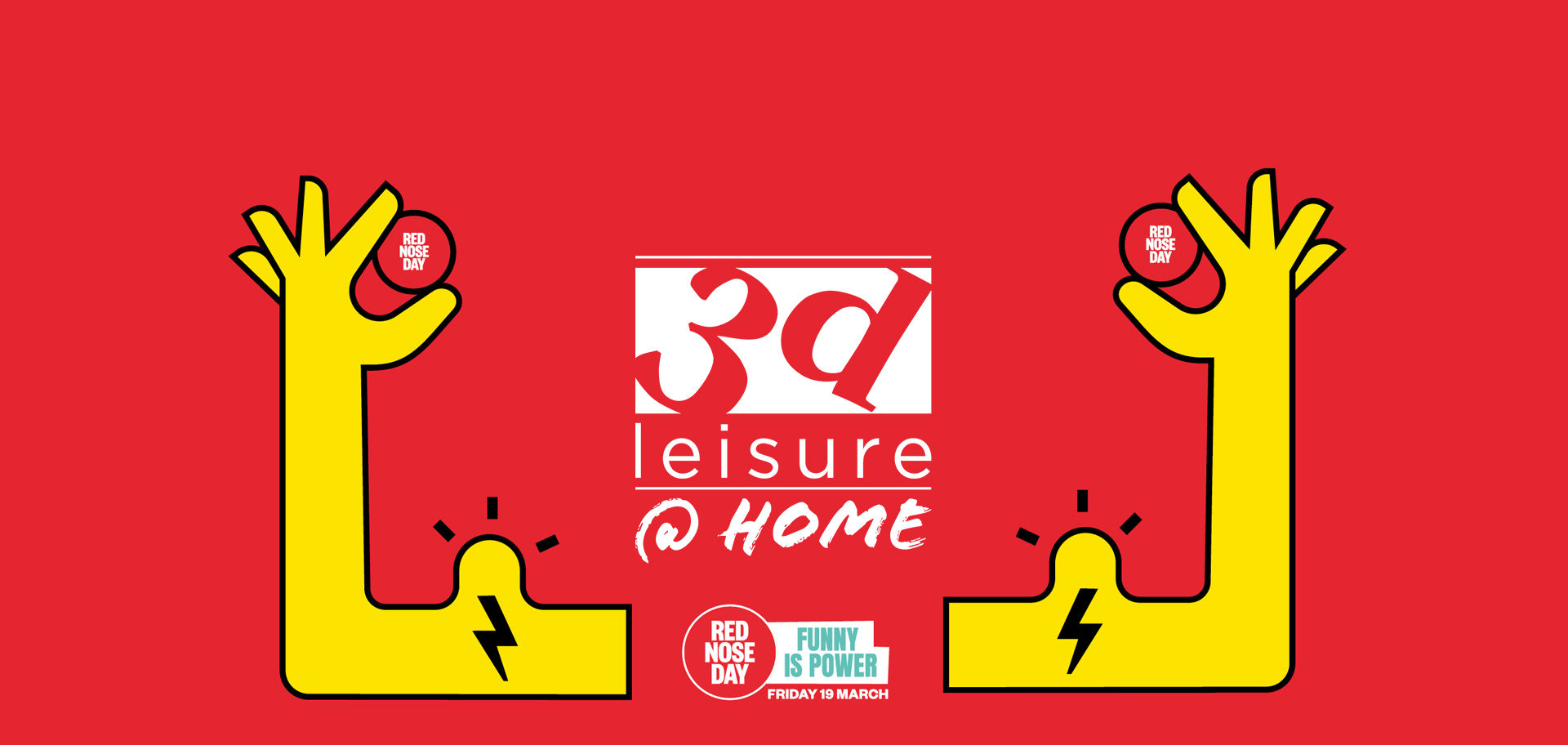 Comic Relief
Every year we support Comic Relief with events in our clubs. It is a great way to engage with members and the local community. With the sites closed, this year things were a little different, so we went virtual!
A whole day of events and workouts took place, and we were streamed on all the club social media sites to get members involved. The highlight of the morning was undoubtedly the '3d leisure Big Red Class' which saw over 4,000 children taking part in a 20 minute virtual PE class. Instructor Debbie Jones led the class which included 96 schools taking part and getting active. Each child was asked to donate a £1 for taking part, with all proceeds going to the charity.
In addition we ran a 22-class virtual "class a thon" which took place on our '3d@home' Facebook page. All classes were themed red and instructors from across the company dressed up for the occasion. Anyone taking part from home was asked to make a donation. The days activities also included a magic show, and an expert ballet class for children.
Overall the day proved a huge success, with video views hitting over 15,000 unique viewers, generating over £10,000 in donations to Comic Relief!
Virtual classes for all sites!
As members return to clubs we understand that many have enjoyed the flexibility of being able to access workouts from home. We have now developed a new timetable, utilising the Myzone app, that is available free of charge to members of 3d operated sites. This means that all members can now access classes even when they are unable to physically attend their clubs.
Going Digital
During the downtime of the last year we have spent a significant amount of time investing in and improving all our systems and procedures. As from Monday 19th April all our H&S systems will be fully digital with accident reporting and all daily, weekly checklists submitted through a secure portal.