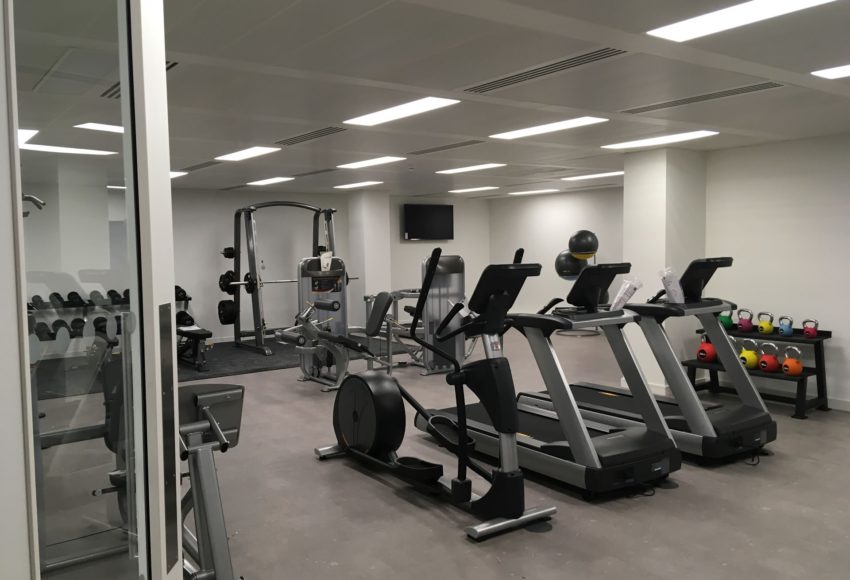 3d leisure opens brand new fitness and wellbeing facility on behalf of a global financial administration company
After a comprehensive tender process we were appointed to work on the design, installation and management of this fantastic new build fitness and wellbeing facility based in Edinburgh.
We worked alongside Origin to supply gym and studio equipment and Fitness on Demand to provide virtual classes to support the instructor delivered timetable. We created an initial launch programme which saw the facility open on the day that employees first started working at their new purpose-built office.
Services include online booking for all services, nutritional guidance and support and 3d's wellness 360 service offering providing employee engagement on the widest scale to all employees.
After the official opening Paul Ramsay 3d Managing Director said "we are thrilled to be working with this global giant, this is the first of 2 sites that we are managing for them.  This is brand new and a second totally refurbished with new equipment and new identity due to open July 2019".