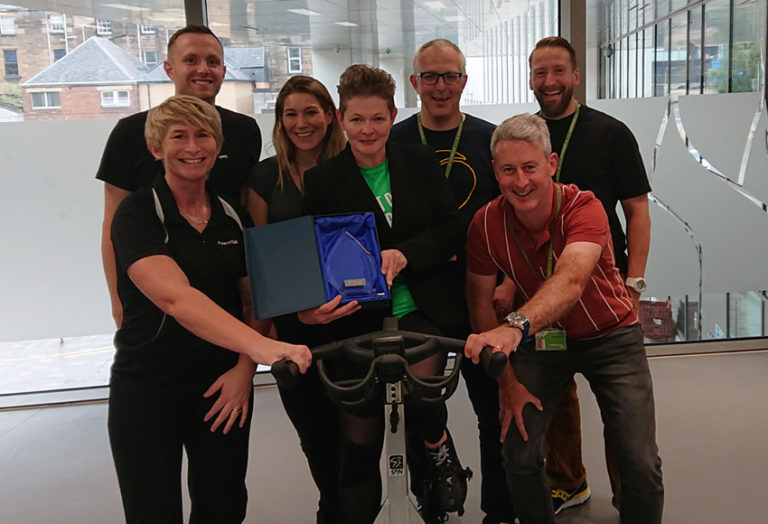 Successful Fundraising Event at the PowerClub!
On 19th July our team at the PowerClub, a corporate site in Glasgow, organised a fundraising event to raise funds for Nightingale House Hospice. The hospice looked after David Ross Scott who died 2 years ago and who was an extremely popular colleague to many who work at ScottishPower.
With thanks to amazing support across the whole ScottishPower family, we organised a challenging cycle-thon where 13 teams of David's friends and colleagues took part. This event led by the PowerClub, was across the Scottish and Welsh ScottishPower worksites. The winning team was the team that covered the furthest distance.
A Director from each business led their team and every 15 minutes the changeover happened for the next team member to come on. In total there was 104 people cycling in 13 teams of 8 people.
In tribute to David, the winning team received the 'David Ross Scott Memorial Trophy' and we had people from all businesses in ScottishPower guessing the overall distance of all teams involved on the day.
The atmosphere on the day was something special, from the competitiveness of each team to ScottishPower employees cheering people on, it was something special, overwhelming and very emotional.
David's wife Bethan works in ScottishPower in Wrexham and was totally blown away with the support from all.
Total money raised on the day was £1700 which will help Bethan on her mission to raise £100K for the hospice, so far her total is now over £65K.