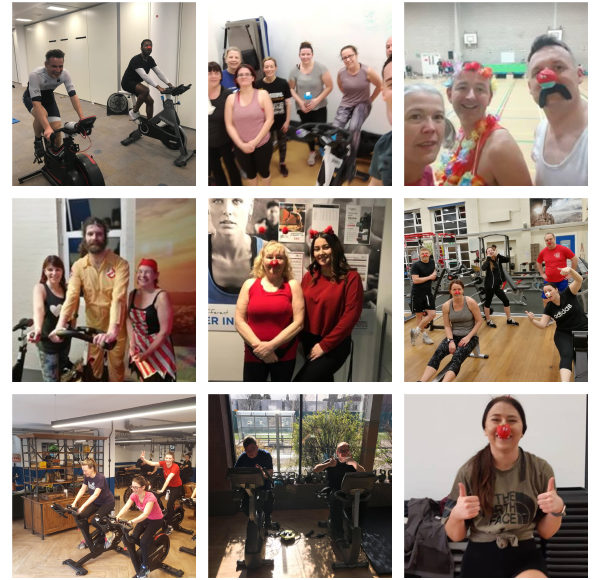 Our members and staff sweat out the miles in aid of Comic Relief 2019
On 15th March 2019 3d Leisure joined the nation in fundraising for Comic Relief. As a group of clubs we took on the epic cycling challenge of cycling the distance from John O'Groats to Lands End, and back again, a total of 1748 miles, in just 4 hours!
The challenge started at 10am and took place in over 50 of our clubs across the UK. Staff and members (some in fancy dress) joined together in getting sweaty for the cause. All miles and donations were carefully collated at the central support office throughout the day and it was soon confirmed that the challenge had not only been met, but smashed to pieces. A total of 3190 miles were cycled in the timeslot, meaning the challenge was almost met twice over! A truly outstanding achievement by those involved. Alongside this it was also announced that as a group over £12k was raised in donations!
At the support office, where all events were monitored, a very proud Andy Rudkin, Group Support Manager, commented 'Events like today just go to show the support our clubs have locally from their members and staff alike. We all understand what a great cause Comic Relief is and are glad to have helped. The miles cycled, and the money raised, is the most ever and we couldn't be happier with how it went… roll on the next one!'