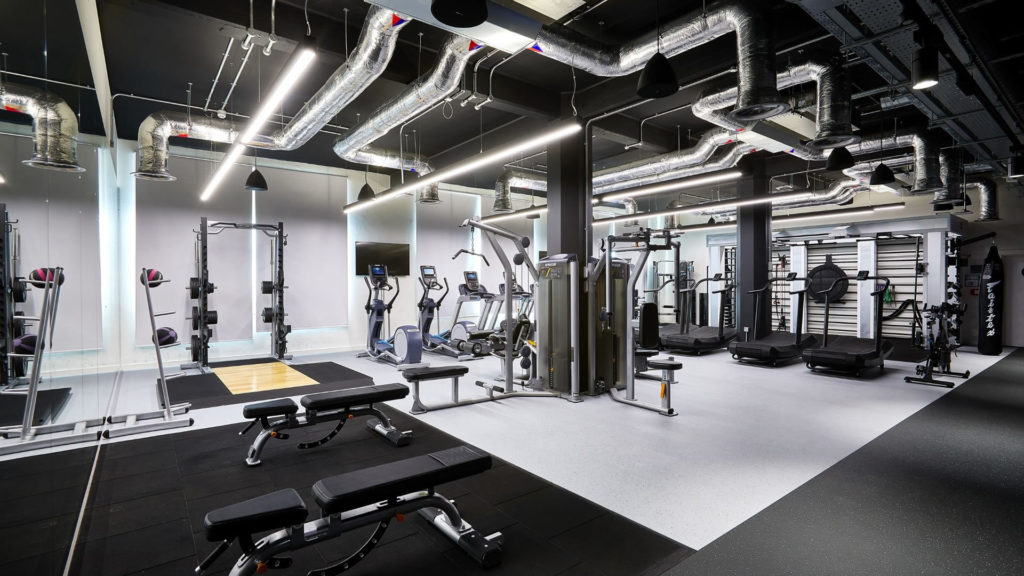 Corporate Fitness and Wellbeing Facility For Digital Fashion and Cosmetic Giant
3d were appointed as Wellbeing partner across the portfolio in July 2021. The fitness and wellbeing facilities had been closed for 12 months due to the pandemic.
Mobilisation included recruitment of new teams for each facility, creating a digital solution including online booking for all services, dedicated website and a fully hybrid solution to enable employees to use the facilities on site as well as access live streamed classes via a dedicated app. 3d arranged for all the equipment to be serviced, repositioned and procured new equipment where required. Digital launch campaign 2 weeks prior to go live date
As the Wellbeing partner of choice we are currently designing a brand-new state of the art facilities and planning refurbishment of one of the existing facilities.
Facilities include:
Zoned fitness areas, CV, functional, stretch, resistance and free weight zones
Dedicated studio for delivery of both instructor led classes and virtual classes
Studio becomes a much-utilised stretching and conditioning zone during quiet times
Face and body treatment rooms
Hair salon
The 3d onsite fitness and wellbeing team deliver the following:
Initial inductions – re-engagement with over 2000 previous members
Health and wellbeing assessments
Personal health and wellbeing programmes
Delivery of comprehensive group exercise programme
Personal training
Promotion of health topics
Challenges and promotions
Daily maintenance and cleaning of equipment
Holistic services including face and body treatments