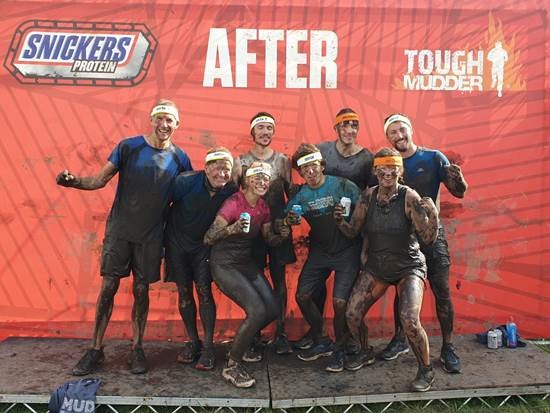 3d Health & Fitness, Daresbury tackle Tough Mudder
As part of our annual Wellness calendar our team at Daresbury recently entered a Tough Mudder in Cholmondeley, Cheshire. Arranged as a mixture of a social event and team building exercise we had staff and a number of members all take part in completing the gruelling 5k course.
The group worked together and helped and supported each other over (and under!) the obstacles. Over 25' cargo nets, through pools of mud, under barbed wire and climbing up half pipes (to name but a few!). The camaraderie and laughter got everyone to the end, which took 2 hours 20 mins to complete.